Full Time
$ 21.00 to $ 22.00 CAD / Year
Salary: $ 21.00 to $ 22.00
Legally entitled to work in Canada. Valid BC Security License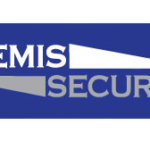 Themis Security Services Ltd. is a trusted and leading security services provider 100% focused on the Greater Victoria region. We are locally owned and operated and in our second decade of operations. Themis Security serves a variety of key sectors with the provision of:
On-Site Guards
Mobile Patrols
Community Patrols
Specialized Services (Event Security & Private Security)
Alarm, Call-Out & Emergency Services
Interactive Video Monitoring
We pride ourselves on our customer service excellence and professionalism. Timely response and truly caring for our customers and their property is our top priority.
Themis Security offers new team members above average wage, a flexible schedule, 24-hour management and support, paid sick days above the BC requirements, and opportunities for advancement within the Company.
The Role
Themis Security is currently looking to fill part-time and full-time On-Site Guard positions. These are static security positions with an emphasis on reporting, observation and deterrence. Your specific responsibilities will vary depending on the site but you will always be:
Providing a visual security presence and deterrence.
Assisting clients where necessary
Promoting a safe work environment
Completing timely and accurate reports
As an On-Site Guard, you will be responsible for completing all assigned site-specific tasks while maintaining communication throughout your shift with a Team Lead and/or Dispatch.
Benefits
Extended medical, dental and optical coverage*
2 weeks paid vacation per year
Life Insurance*
Accidental and serious illness coverage*
Above average wages
TELUS Health virtual care*
Above standard paid sick days
* You must work at least 24 hour per week and be employed for over 90 days in order to qualify.
Shifts
8-12 hour shifts
Overnight availability – Themis Security is a 24/7 operation, preference will be given to those with a flexible schedule.
Must be able to commit to at least 2 consecutive days
Job Types: Permanent, Full-time
Salary: Up to $22.00 per hour
Benefits:
Dental care
Extended health care
Flexible schedule
Life insurance
Paid time off
Vision care
Schedule:
10 hour shift
12 hour shift
8 hour shift
Night shift
On call
Weekend availability
Supplemental pay types:
Overtime pay
Licence/Certification:
BC Security License (required)