Full Time
CDN$ 50,000-55,000 CAD / Year
Salary: CDN$ 50,000-55,000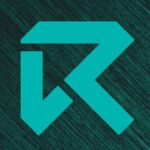 Website Rainhouse Manufacturing Canada Lld
FROM IDEA TO DONE
Rainhouse Manufacturing Canada Ltd. is a leading provider of innovative manufacturing solutions. We are seeking a highly motivated and experienced Electronics Technician to join our growing team. In this role, you will be responsible for assembling, repairing, and testing electronics. If you have a strong attention to detail, excellent problem-solving skills, and a passion for electronics, we want to hear from you.
Reporting to the Operations Director, the Electronics Technician would be implementing, maintaining and continuously improving our electronics processes and procedures. The Electronics Technician will be assembling and ensuring that all products meet the required specifications. This role requires a strong understanding of electronics and a proven track record in electronics.
Responsibilities:
Program, operate and maintain all equipment associated with electronics production.
Ensure efficient operation of work centers to meet production schedules.
Troubleshooting process and machine issues
Diagnose and repair faults in electronic and Printed Circuit Boards (PCB)
Conduct preventative maintenance on equipment.
Install, test, and troubleshoot electronic systems.
Document repairs and maintenance performed.
Collaborate with other departments.
Maintain inventory of spare parts and tools
Perform safety checks and inspections as required.
Other duties may be required.
Qualifications:
2+ years' experience with Surface-Mount Technology (SMT) and through hole electronic components and assembly process.
Candidate should be able to identify & correctly place electronic parts using hand tools.
Ability to read and interpret schematics and technical manuals
Experience in performing visual inspections for quality of electronics assemblies to IPC-A-610, IPC A-620, ISO 9001 and ESD standards for acceptability.
Strong analytical and problem-solving skills
Experience with testing and calibration equipment
Familiarity with safety regulations and protocols
Strong communication skills and ability to work in a team environment.
Ability to work independently and prioritize tasks.
A relevant technical degree or certification in a related field is preferred but not required.
Please email your resume to [email protected]