Registration is now closed. Thanks for the great summer!
Listen to an interview with CBC Radio that features kids from Camp Sunflower.
YES! We will accept Jumpstart grants for low-income children.
Camp Sunflower was born from the understanding that all families need good quality, safe, and affordable day camps during the summer.
We understand that many families can't afford long holidays or fancy camps. But we also know that children need a place to learn, grow, and have fun. Our goal is to provide an affordable, safe, and fun camp for children in Victoria, British Columbia.
Activities include sports, arts and crafts, dance and music.
Camp Dates:
July 4-7
July 10-14
July 17-21
July 24-28
July 31-August 4
August 8-11
August 14-18
August 21-25
August 28-September 1
Camp Times:
8:30am – 5:00pm
Age of Children
We invite children born between Sept 1, 2010 and Sept. 1, 2018 (ages 5-13).
We will do our best to accommodate children with a variety of abilities, however we are unable to offer one-on-one support.
Safety
We are not licensed, however we ensure a safe and fun environment by:
Having a maximum of 12 children per staff member
Ensuring all staff have current CPR/First Aid
Ensuring all staff have current, clean, criminal record checks and vulnerable sector checks
Ensuring all staff have current "Responsible Adult" courses
Hiring staff with prior experience with children
Providing staff with 16 hours of training prior to camp beginning
Location
*PLEASE NOTE CHANGE*
We are located in the Quadra Village Neighbourhood Gym: 950 Kings Road. Please enter via the parking lot off Kings Road. The entrance is on the NORTH side of the building.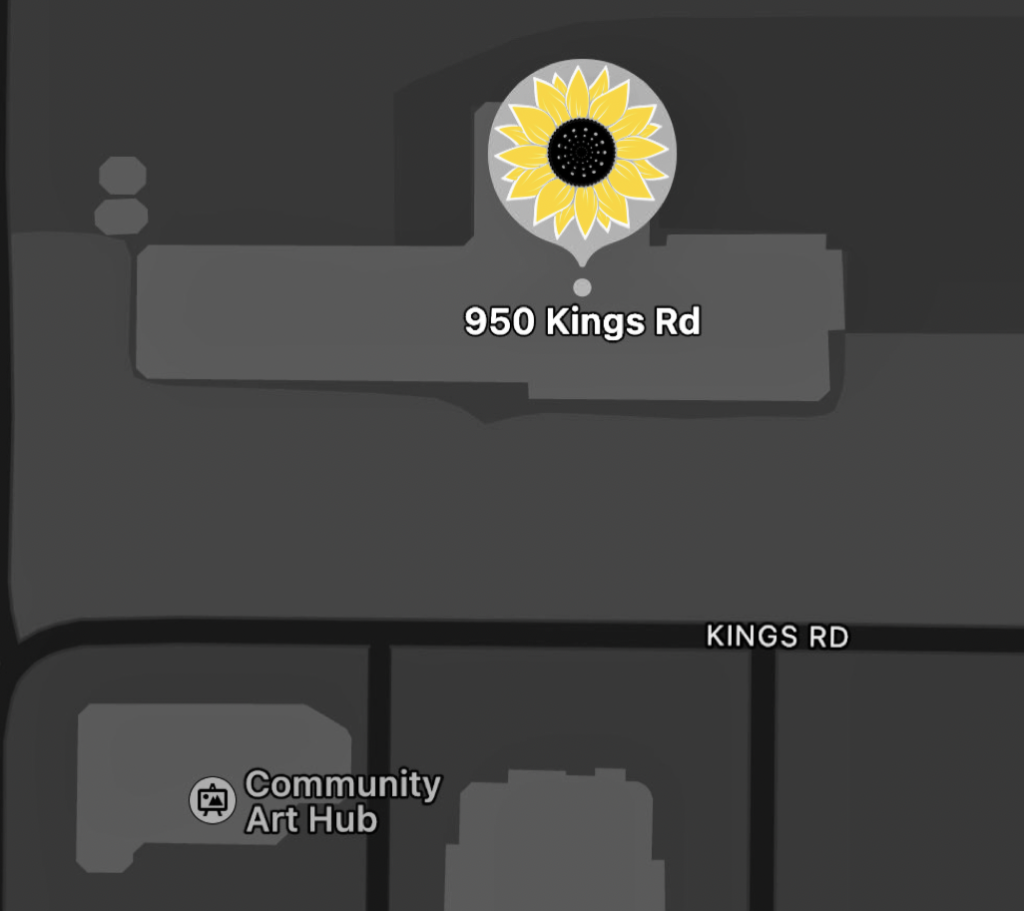 CUAET
Camp Sunflower is run by Help Ukraine Vancouver Island Society, and we are grateful to the Ukrainian-Canadian Congress who have provided a subsidy for Ukrainian refugee children with a valid CUAET visa. If your child has a valid CUAET visa, please enter the promo code CUAET at checkout. We will need to see the visa on the first day of camp.
Equality Statement
Camp Sunflower is open to children of all nationalities and backgrounds. We do not discriminate based on race, national or ethnic origin, colour, religion, sex, sexual orientation, gender identity or expression, family status or genetic characteristics. We do not tolerate racism, discrimination, harassment, or hate.
Other Details
We welcome your questions. Please contact Anastasiia, Project Coordinator.
Payment is required in full at time of registration.
Prices:
4 Day Camps: $100 per week
5 Day Camps: $125 per week
Subsidies:
If your child qualifies for a different subsidy that needs to be paid directly to the organization, please contact Anastasiia to discuss how we can assist.
Jumpstart Grants
Children from low-income families may be eligible to receive Jumpstart grants to cover the cost of summer camps, swimming lessons, and other sport activities. Camp Sunflower qualifies as a Sports Camp for the purposes of Jumpstart.
Up to $600 per year and $300 per application are available per child.
Learn more and apply online on the Jumpstart website.
Camp Sunflower is run by Help Ukraine Vancouver Island Society. Our mailing address is 3277 Douglas St. Victoria, BC V8Z 3K9. Camp Sunflower fees are refunded upon confirmation of receipt of funding from Jumpstart for the eligible child. I
Please Note:
We do not accept daily registrations.
Campers may attend for any number of weeks.
We are unable to provide further discounts for any reason.
All sales are final. We do not offer refunds for any reason.
Please click here for what to expect and what to bring.